Yevgeniy Breyger
Cryptomagic
Twenty cute and tiny Cryptopoems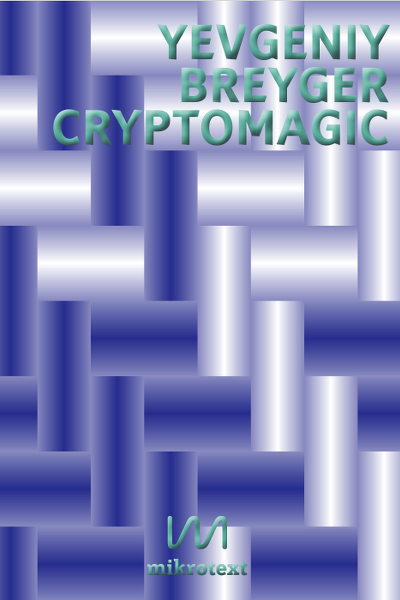 Yevgeniy Breyger's poems come across like a manual. Set on seemingly three-dimensional, stone-like surfaces, they raise their voices together, one after the other, meditatively, dreamily, with a bit of bizarre teasing.
Designed by Angerona Ambrasaitė
4,99 €
"The art of Yevgeniy Breyger lies in the physicality of his poems and how it is conveyed through the linguistic registers he pulls."
Insa Wilke
"Breyger's language is characterised by tenderness; it is also tender towards fearful content."
Verena Stauffer
"This book first threw me into a strong state of irritation. Basically, almost everything about it is mysterious. After reading it several times, I suddenly imagined that in almost all cases the poem was some form of living being. Aha, what we have here, is a digital creation of the world in twenty flashlight-like visions perhaps, but no, other counter-movements occur, the speaking subject wants to be left alone. I don't find that credible: that someone wants to be left alone here. After all, something is being posited. This cryptomagic, the cryptopoem, continues the tradition of clandestine discourse."
Michael Braun, Deutschlandfunk
Summary: Twenty cute and tiny Cryptopoems
Yevgeniy Breyger examines the relationships between reproducibility and originality. He explores the conditions for tenderness, for remembering and forgetting, and for human trace in a fragile landscape in the shape of 20 poems – 20 individuals – each with its own character and personal history. In figurative, but scarce, reduced language, he leans on the latest forms of digital art and creates his own work of art composed of 20 parts, which sometimes more, sometimes less willfully assembles into a psychogram of society.
Also available in a German language digital and print edition.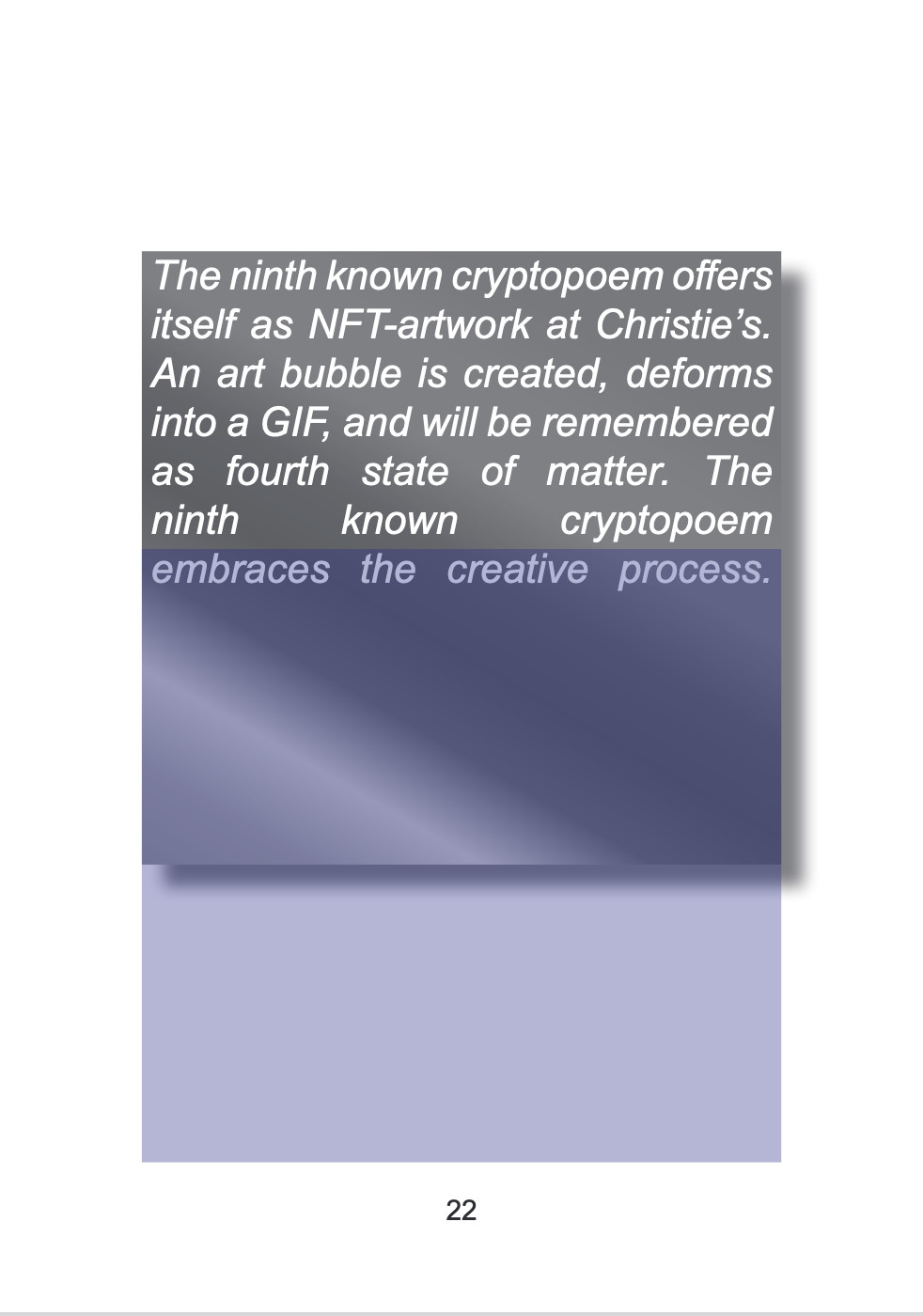 Auszug lesen
Shops