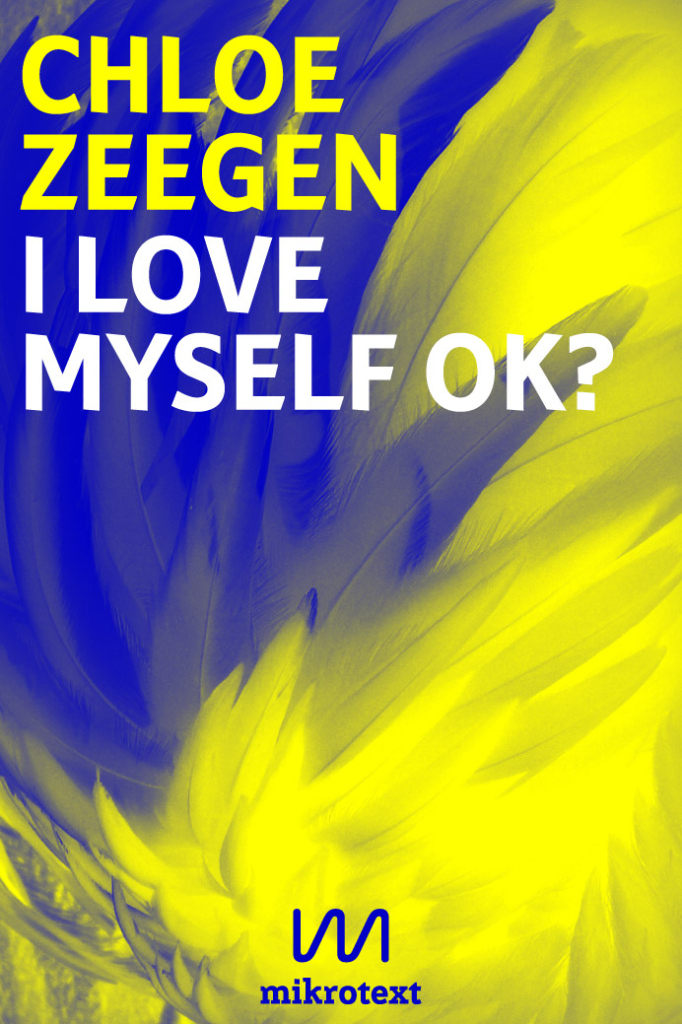 English titles
[printfriendly]
For further information about our publishing house, we recommend this interview with mikrotext publisher Nikola Richter on The Writing Platform.
Jonas Mekas: Bum-Ba Bum-Ba. Conversations with John Lennon & Yoko Ono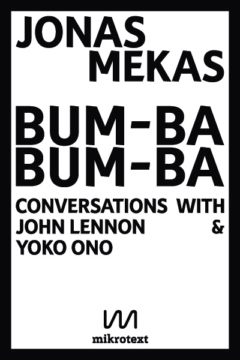 Alan Mills: Hacking Coyote. Tricks for Digital Resistance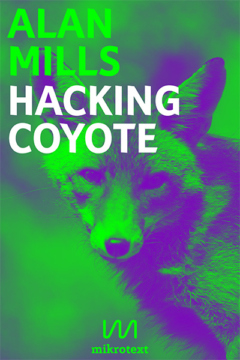 Patras Bwansi, Lydia Ziemke: My name is Bino Byansi Byakuleka. Double essay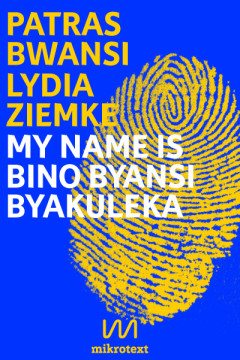 Chloe Zeegen: I love myself ok? A Berlin Trilogy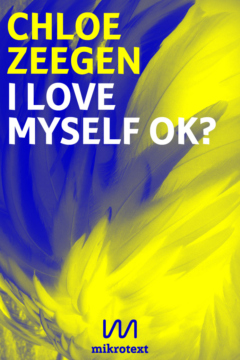 I go to a bar on Oranienstraße. There's some random there and we chat for a bit but pretty soon he's like just moved here have you? think you're an artist? it's people like you who are destroying Berlin you fucking tourist. I laugh in his face give him the finger but I don't just give him the finger I pretend to run my tongue over it up and down to show him just how much of a creative little bitch I am and that really pisses him off and his friends are like leave it leave it.
The author

Aboud Saeed: The Smartest Guy on Facebook. Status Updates from Syria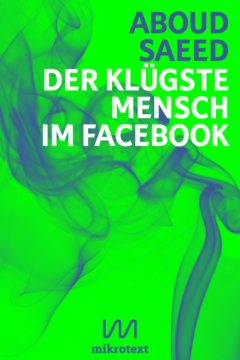 Aboud Saeed was born in 1983 and lives in the township of Manbij, in the province of Aleppo in northern Syria. Manbij was heavily bombed by the Assad-regime in 2012 and early 2013. Aboud Saeed lives with his mother and seven siblings in one room in a small house. After the ninth grade, he left school, and trained to be a smith and welder. For the past 11 years, he's worked in a workshop. For three years he was a foreign worker in a plastic factory in Lebanon, where he lived in a tin shack. In 2008, he received a high school equivalency diploma, and enrolled in a university to study economics. The university is currently closed due to the political situation. In 2009 Saeed created a Facebook account and posted there every day. The Smartest Guy on Facebook, a selection of his status updates, in which he writes about his mother, smoking, Facebook, love, and daily life during the violent Syrian conflict, is his first book, which has so far been translated into German, Spanish, Portuguese and Danish. The Lebanese newspaper Annahar wrote of him in late December 2012, "Going on Facebook without getting to know Aboud Saeed is like traveling to Paris without seeing the Eiffel Tower." A collection of Saeed's short stories Life-size Newsticker has been published with mikrotext in German in 2015.
The translators

Sandra Hetzl was born in 1980 in Munich and lives in Berlin. She studied Visual Culture Studies at the University of the Arts (UdK) and works as a documentary filmmaker and translator from the Arabic.
Nik Kosmas was born in 1985 in Minneapolis (USA). He lives and works in Berlin as an artist, consultant and personal trainer.
Yusuf Sabeel was born in the Manbaj of Somalia and grew up in California. He studied Comparative Literature at Columbia University. Over the past two years he has been traveling and working in North Africa, Europe and The Middle East. He currently lives in Rabat.