Muhammad Aladdin
Season of Migration to Arkadia
Short Story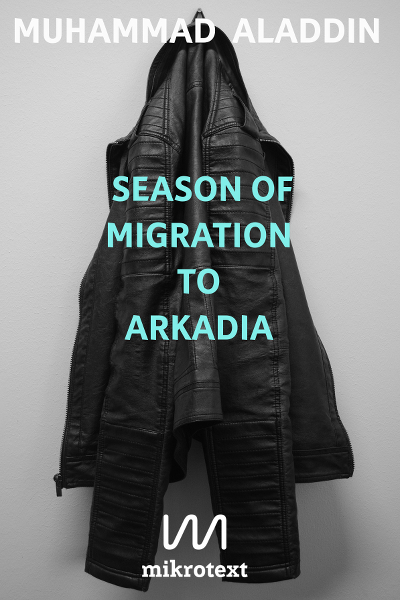 This short story about the every-day life of working class people in Cairo is the title story from the short collection Season of Migration to Arkadia by the Egyptian writer Muhammad Aladdin. It is regarded as one of the five best literary works about the Egyptian revolution.
Translated from the Arabic by Humphrey Davies
0,00 €
"Six Egyptian writers you don't know but you should."
The Millions
"One of the best short stories about the initial 18 days."
Arab Lit
Summary: Cairo
Hamzah, a car mechanic in Cairo, sets his eyes on a beautiful leather jacket. In the turmoil of the demonstrations around Tahrir Square, he goes onto a quest into the big shopping mall Arkadia.
Read this interview with Muhammad Aladdin about his work on Arab Lit.
When Hamzah went to the café in the evening, there were wide-spread rumours that some of the young people of the area had been arrested in the demonstrations that had made their way through the lanes and alleys the day before, even though the only connection between some of them and the events was that bad luck had placed them in the path of the battle. It was known where some of these were being kept, but others had disappeared, never to return. Hamzah listened to everything, puffing smoke from his nostrils and giving deep thought to the new price he would charge to repair the new arrogant customer's car and wondering seriously whether he shouldn't set the money aside as a start towards the purchase of the beloved Roumani jacket.
Auszug lesen